Competition makes for better products, and the Android ecosystem is more competitive than ever. If you want a new Android phone at any price range, we've done the research to separate the great from the good, and the good from the bad. This list will help you make your next purchase easier.
Best Flagship Pick:
Samsung Galaxy S10+
Best Camera:
Google Pixel 4 XL
Best Budget Flagship:
OnePlus 7 Pro
Best Compact Choice:
Samsung Galaxy S10e
Best Value:
OnePlus 7T
Best Battery Life:
Huawei P30 Pro
Big Battery on a Budget:
Moto G7 Power
Best With a Stylus:
Samsung Galaxy Note 10+
Best on a Budget:
Moto G7
Best with 5G:
Samsung Galaxy Note 10+ 5G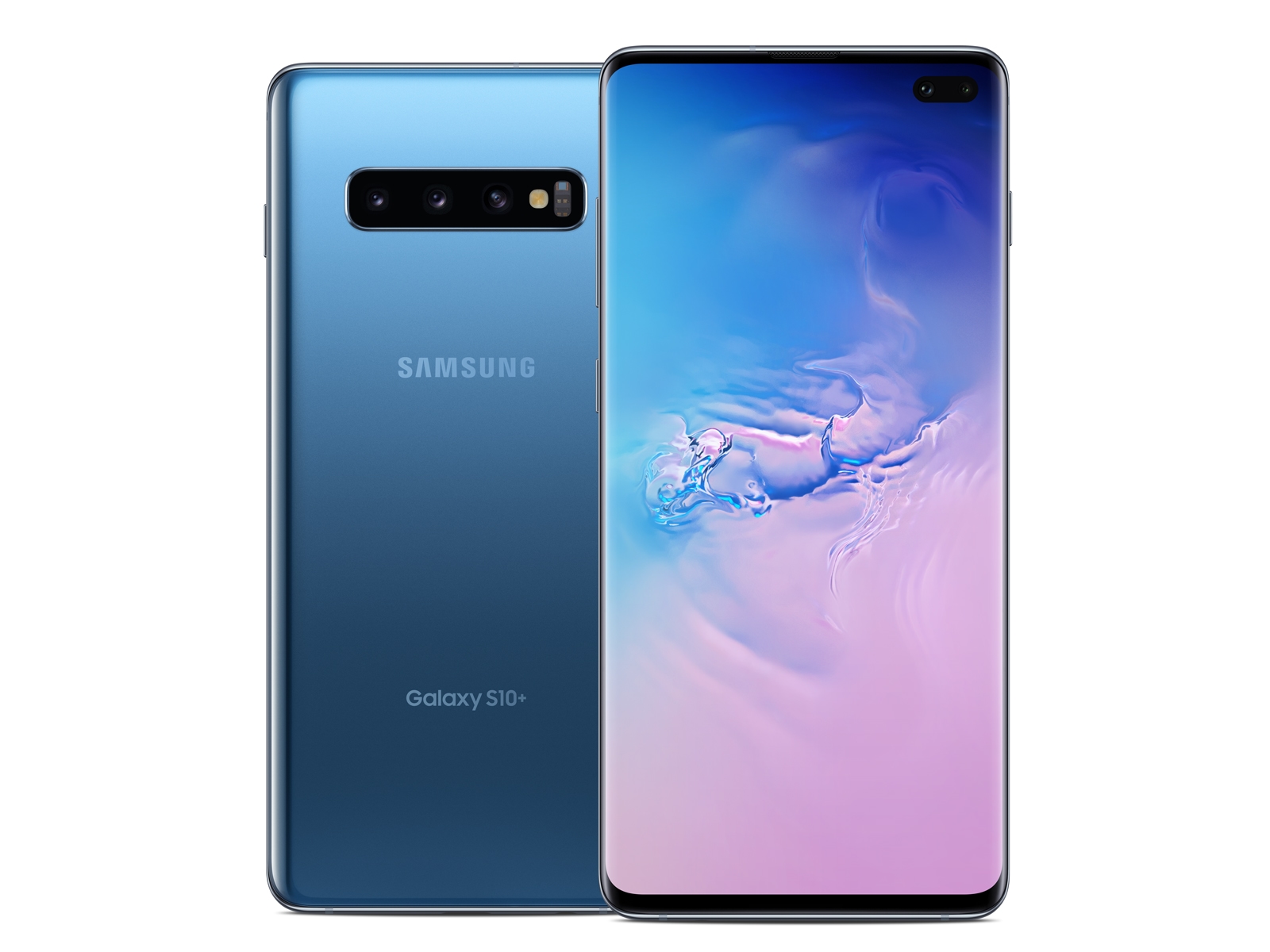 No matter your smartphone needs, the Galaxy S10+ is a great starting point — if not the best pick without any other consideration. Think of just about any spec or feature you want from a smartphone, and the Galaxy S10+ will have you covered. And it does so in a complete package of great hardware and a beautiful display.
Samsung takes everything that people crave in a high-end smartphone and packages it all up into a single device: the Galaxy S10+. It matches or beats the competition in hardware, with every little spec and feature you could ask for, and ties it up in beautiful metal and glass with the best screen you'll see all year.
One of the biggest parts of the spec story is the battery, which at 4100mAh can handle even the toughest days without being scared of a midday top-up. In the camera department, Samsung is still a step behind Google in overall photo quality; but the new ultra-wide camera adds a fun option to complement its already solid pair of cameras.
If including all of those features, specs and capabilities in a single device has any downside, it's a lack of cohesiveness. The sheer number of things the Galaxy S10+ has and can do can be overwhelming if you're used to something a bit simpler. But the software is manageable, it just takes a little more time if you're very particular about how things work. And once you get through all the steps of making the Galaxy S10+ your own, you get a wonderful phone to use every day. You won't find anything that this phone can't do, and it'll do it all day with great battery life.
And for anyone who doesn't need such a large screen or battery for their daily use, the smaller Galaxy S10 is identical in every other way; and it's cheaper. Between the two, Samsung has a compelling argument to pick up a majority of sales in this price range.
Pros:
Best-in-class display
Great battery life
Fun wide-angle camera
Software features galore
Headphone jack and SD card slot
Cons:
Software can be cumbersome
In-display fingerprint sensor is slow
Software updates can be inconsistent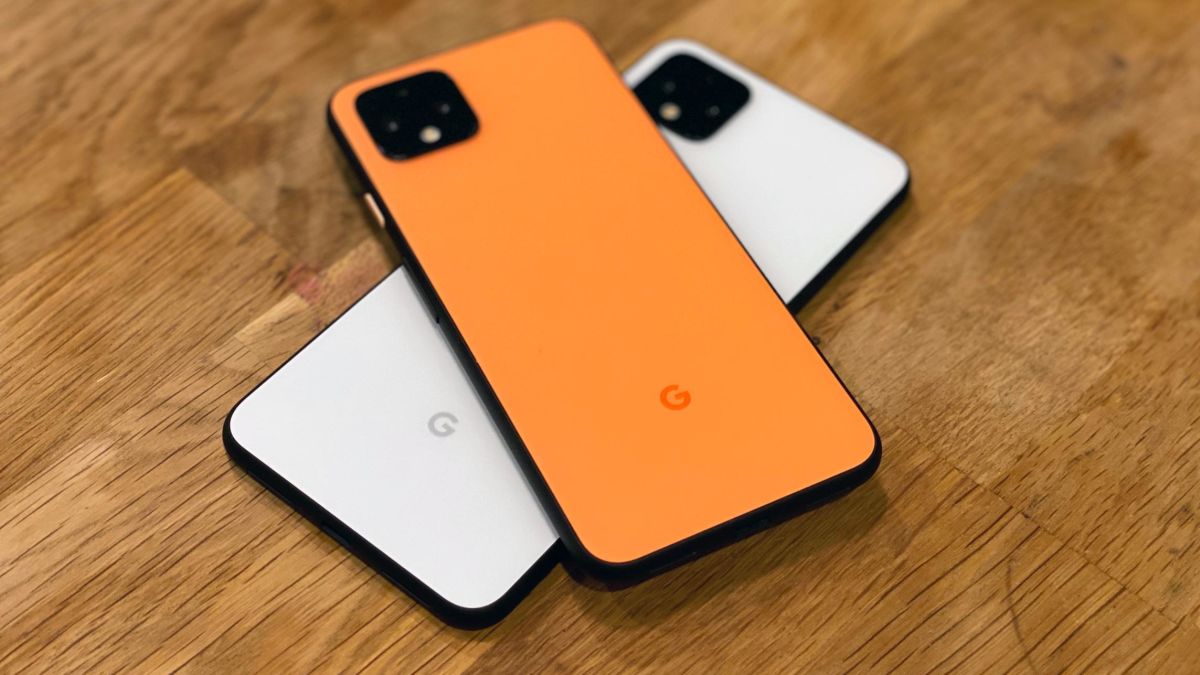 The Pixel 3 XL was the best camera you could get in a smartphone, but the 4 XL blows it away. In daylight, mixed light and even super-low-light, it consistently takes better photos than any other Android. While we had issues with the 3 XL's speed, the camera app is also now fast and fluid. A secondary telephoto lens, paired with clever software, takes great zoom shots. Its front-facing camera isn't as wide as before, and that's really the only marginal downside here. It still takes crisp, colorful and bright photos, along with great portrait selfies.
The Pixel 4 XL, as a whole phone, is unfortunately let down by a few shortcomings. Its battery life is the weakest of the flagship competition, it has weaker RAM (6GB) and storage (64GB), and its Face Unlock system has only been adopted by a handful of apps. However, that shouldn't detract from all of the great things this phone does — and it is still fully in the conversation of the best phones you can get today.
Pros:
Super-smooth 90Hz display
Simple, useful and fast software
Excellent face unlock
Top-notch camera quality back and front
Nice-looking and feeling hardware
Cons:
Incredibly weak battery life
Motion Sense has little real-world use
Low RAM and storage for the money
Most apps incompatible with Face Unlock at launch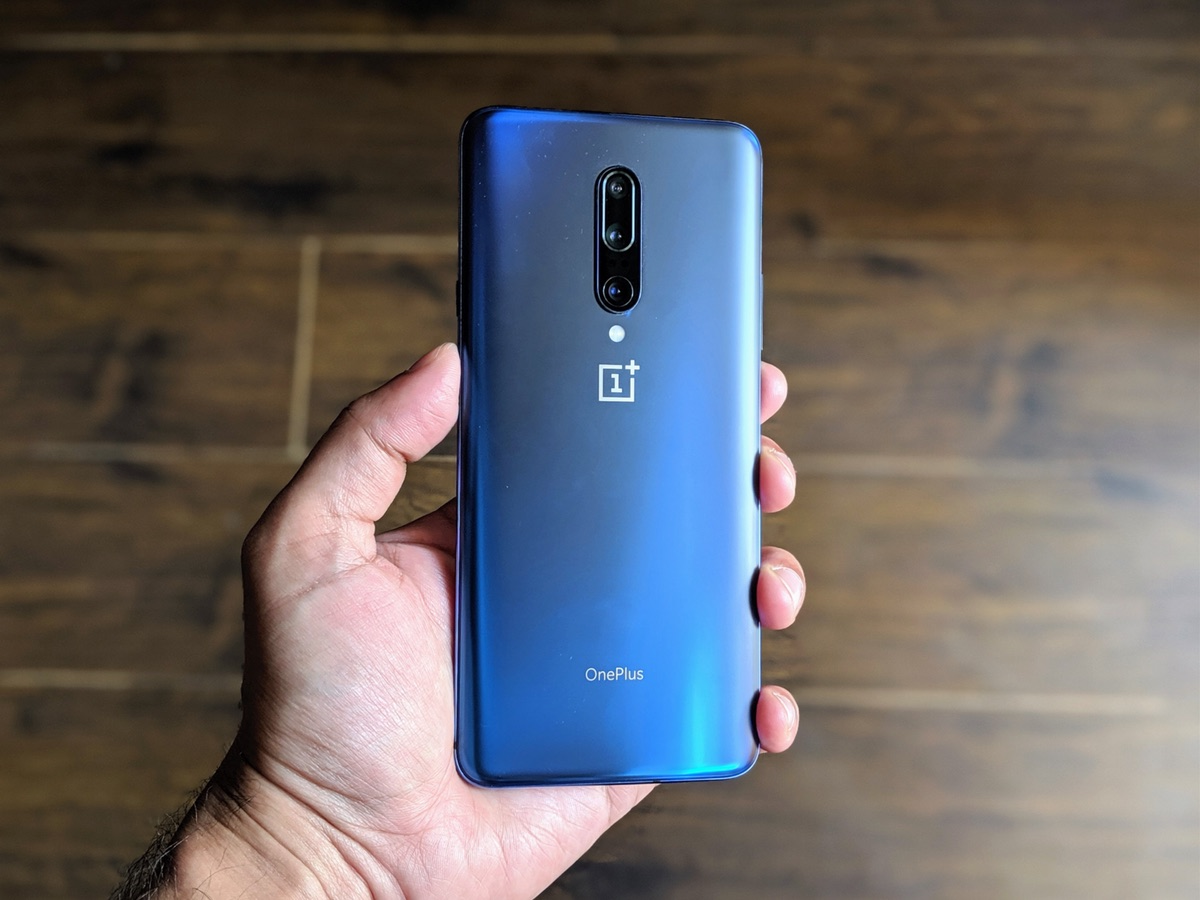 The OnePlus 7 Pro builds on the foundation of previous OnePlus phones in offering exceptional value, but now it's stepping things up with excellent hardware and nice-to-have features that make it a true competitor at the high end regardless of price. The hardware quality and design are right up there with the best, as is its 6.67-inch display with a 90Hz refresh rate.
Though it's more expensive than the OnePlus 6T was, the 7 Pro easily makes up the difference with lots of added capabilities. The display is dramatically better in all respects, the in-display fingerprint sensor is better than the Galaxy S10's, the haptics are now some of the best you can get, and its spec sheet is the envy of everyone. At the same time, it still has OxygenOS software, which continues to be one of the best takes on Android with its clean interface and consistently speedy performance.
Yes, it's missing a few things, like wireless charging and a headphone jack, and despite the company's claims of water resistance, it has no official IP rating. The cameras are also one weak point that reminds you where you saved a couple of hundred dollars from the competition. But all of its strong points pick up the slack — the OnePlus 7 is worth comparing to any phone on this list, and it's less expensive.
Pros:
Excellent 90Hz display
Incredible value for money
Consistently speedy software
Regular software updates
High-end specs
Cons:
Camera quality a step down from flagships
No headphone jack
No wireless charging
No water resistance rating
Samsung did a great job with making strategic cutbacks to scale down the Galaxy S10's experience (and price) to the Galaxy S10e. The day-to-day core experience of the S10e is identical to the S10, even though it costs less. Specs and features are the same across the board, aside from a drop in battery and the loss of the telephoto rear camera. Battery life is the only concern, really, and you can look past that to get a Galaxy S10e that you can easily hold and use in one hand.
The Galaxy S10e provides excellent value in this sub-flagship tier. The screen is top-notch, as is the rest of the hardware, and all of Samsung's go-to features like stereo speakers, a headphone jack, waterproofing, and fast wireless charging are here. There's very little you have to compromise on to get this smaller and less expensive Galaxy S10.
Pros:
Small enough for one-handed use
Great cameras for the price
Headphone jack and SD card slot
Fun wide-angle camera
Cons:
Weak battery life for a flagship phone
Screen may feel cramped for some
Software can be cumbersome
OnePlus 7T
The OnePlus 7T continues the company's legacy of releasing affordable, high-end Android smartphones. This one has all of the good aspects of the more expensive 7 Pro, but forgoes the curved-glass, bezel-less display for something more traditional, and more usable. The hardware is just as nice, and has the added bonus of being a tad smaller as well.
Typical superlative OnePlus software is the same as its other phones, which is a great thing. The display running at a 90Hz refresh rate (just like the 7 Pro) just adds to the smoothness of OxygenOS. There's a versatile camera system that is consistent, albeit not challenging the best out there. Luckily, you're getting excellent specs and performance across the board, with enough power to run this phone for years.
Pros:
Well-designed, with premium materials
Excellent battery life
OxygenOS 10 is awesome
Consistent and versatile cameras
Great price for what you get
Cons:
Lacks official IP rating
No wireless charging
Loses telephoto OIS from OnePlus 7 Pro
Huawei P30 Pro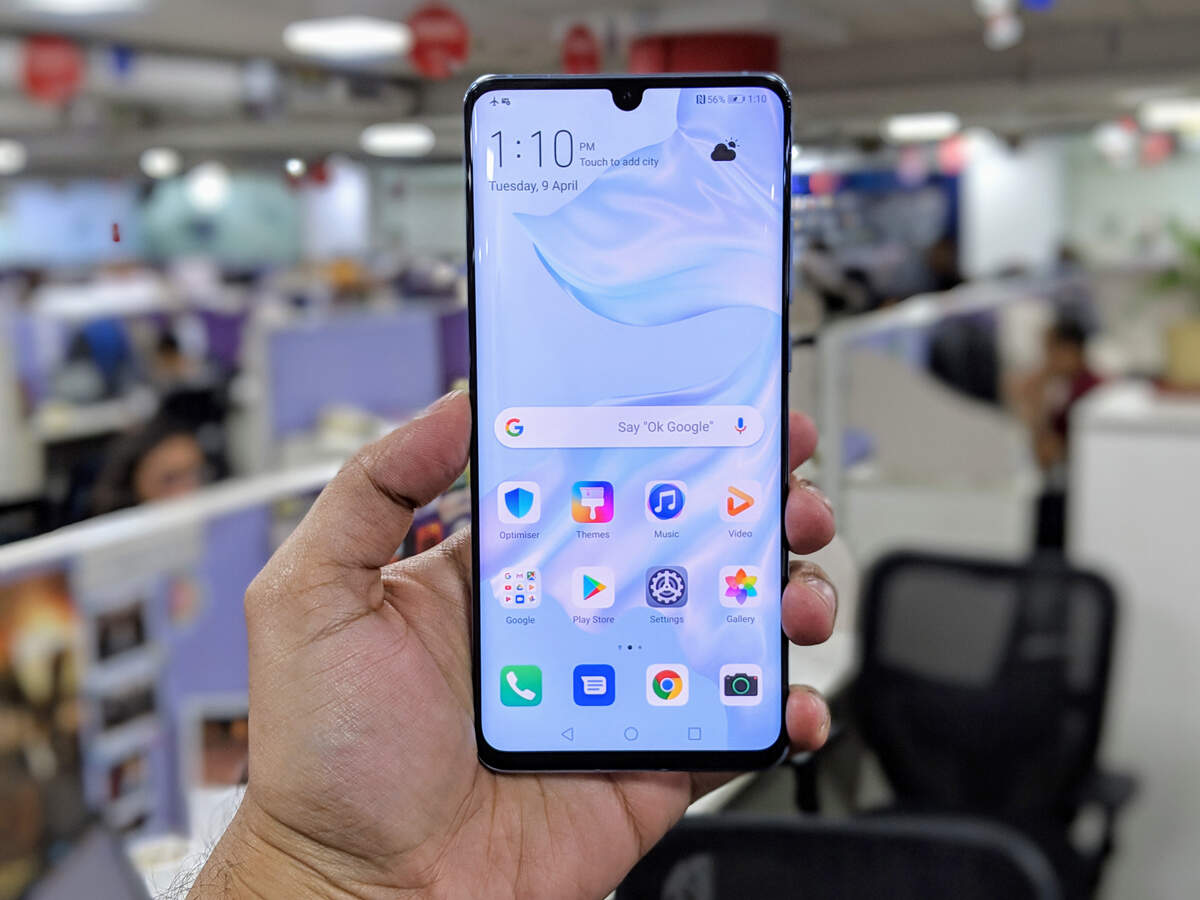 Huawei goes after the highest-end phones, and in many ways succeeds. The P30 Pro takes on much of Samsung's approach in giving you beautiful hardware with a packed spec sheet and huge display and adds in what is simply a better camera system. Battery life is a true winner with the P30 Pro, even over the already stellar Galaxy S10+. The real downside is the software, which has improved over the years but still feels overbearing and tough to manage — not to mention filled with quirks that most people just aren't ready to deal with.
As always, the caveat here is that Huawei doesn't sell its phones in the U.S. Elsewhere around the world the P30 Pro is a formidable competitor with the Galaxy S10+, but in order to get it in the U.S. you have to import an international model with no warranty or support … which isn't always advisable. And now that Huawei's relationship with U.S.-based Google is on thin ice due to current inter-country relations, the P30 Pro's software update prospects are in question no matter where you're using it.
Pros:
Versatile camera combination
Extreme battery longevity
Super-fast wired charging
Delightful design
Huge display
Cons:
Software can be overbearing
Not available in the U.S.
Too large for some hands and pockets
Uncertain software update future with current U.S. policies
Moto G7 Power
The Moto G7 Power is one of the lower-end versions of the G7 lineup, but it makes one statement that stands out: it's all about the battery life. This 6.2-inch phone has a massive 5000mAh battery, and when paired with its lower-resolution screen and simple features, it can probably last you two days.
That battery life alone is a fantastic feature to have, particularly when so many lower-end phones skimp on efficiency and battery size. At this price, it's great to see the G7 Power available to balance out the more well-rounded standard G7. And like the standard model, the G7 Power is giving you capable specs, camera and hardware quality along with simple software — just what you expect from a Moto G.
Pros:
Huge battery and incredible battery life
Simple and useful software
Unlocked model usable on all U.S. carriers
Large 6.2-inch display
Cons:
Expected short software update lifespan
Middling camera quality
Samsung Galaxy Note 10+
To understand the Note 10+, take everything that makes the Galaxy S10+ great and turn it up another notch. All of the basics are the same, with excellent build quality, a top-end screen, consistently great cameras, and software that is packed with features. But the screen is even bigger, the battery lasts even longer (and recharges faster), and the specs have improved.
And of course you get the S Pen stylus, which simply has no equal. You can write, draw, annotate and sign documents all day long. Plus, it can be used in a pinch to control your phone from a distance over Bluetooth. And you better see value in that S Pen, because it makes the Note 10+'s price jump: you spend much, much more for the Note 10+ compared to the S10+, despite most of the experience being identical.
Pros:
Incredible display
Hardware looks and feels expensive
Outstanding performance
Great battery life and fast charging
Consistent camera performance
Best stylus experience on any phone
Cons:
Low-light camera quality is weak
Software requires lots of tweaking
No headphone jack
Moto G7
Nobody is going to mistake the Moto G7 for a flagship phone, but at the same time, it gets the basics done while being one-third the price. The Snapdragon 632, 4GB of RAM and 64GB of storage will get the job done in terms of performance for some time, and the software is typical great Motorola fare.
The phone has a modern design that won't look out of place in 2019, and the screen is nice and large at 6.2 inches with a respectable 1080p resolution. Battery life will be fine from the 3200mAh capacity, and you get some nice-to-have features like a good 'ol fingerprint sensor and dual cameras for portrait mode.
Pros:
Big 1080p display
Capable specs for the money
Simple and intuitive software
Cons:
No NFC
Software update future uncertain
Samsung Galaxy Note 10+ 5G
The biggest thing the Galaxy Note 10+ 5G has going for it is that it's built on the exact same platform as the excellent Galaxy Note 10+. The Note 10+ 5G is the same in terms of size, specs and capabilitities — meaning it has the same amazing screen quality, high-end internals, consistently great cameras, and Samsung software that's filled with features. Plus, it still has the S Pen.
But for a couple hundred dollars more than the Note 10+ is available for, it's incredibly tough to justify the extra experience to get 5G. If you're on Verizon, and it offers 5G where you live, it may be worth looking at, but chances are you're going to find the value just isn't there.
Pros:
5G connectivity for upcoming networks
Huge, high-quality screen
Complete Galaxy Note 10+ experience
Cons:
Extremely expensive for what you get
Limited to just Verizon right now
5G networks will be limited for some time to come
The best Android phone for most people is the Galaxy S10+, thanks to its excellent capabilities across hardware and software that all come together to make a do-everything phone just about anyone can enjoy. It has stunning hardware punctuated by an industry-leading display, and you'll be hard-pressed to find a spec or feature that's missing.
No single phone can be the best for everyone, and that's why we have other great picks in this list as well. When you're looking to get a phone, think about the specs, features, capabilities and price that are the most important to you. There are big considerations in size, battery life, camera capabilities, software ease of use, and of course just design, that all weigh in. No matter the combination, you'll certainly find a great phone that can fit your needs — we think it will most likely be a Galaxy S10+, but if not, there are plenty of other awesome Android choices.